Our partners
Advania has chosen to collaborate exclusively with the market's foremost software suppliers and industry leaders who are driving technical progress forward. Above all, we select suppliers who are responsive and who know what our customers need to be competitive into the future.

Apple
With a well-established relationship with Apple, we are one of their largest partners in Sweden.
Currently, Advania is certified as an Apple Authorized Education Reseller, as well as in specialist areas such as Apple Professional Development.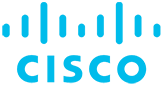 Cisco
Advania has been collaborating with Cisco for many years. We are a Cisco Premier Certified Partner, working primarily in Enterprise Networking and Security, which includes network hardware, telecoms equipment and other high-tech services and products.

Dell Technologies
Advania is certified as a Dell Technologies Titanium Partner. Together, we supply solutions which create your optimal IT infrastructure for the digital future.

Genesys
For many years, Advania has been certified as a Gold Partner by Genesys, a world-leading producer of platforms for Contact Centre and Customer Experience.
With Genesys' platforms and Advania's expertise and business support, we create the right solution for your operation no matter its size or complexity.

Google
Advania is a certified Premier Partner in the Google Cloud and Education Partner Program.
Google Workspace for Education is the leading platform for educational productivity, and we lead the market in supporting the platform, as well as supplying Chromebooks, which have taken the education sector by storm in recent years.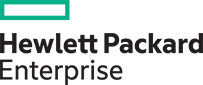 HPE
Advania has worked closely with Hewlett Packard Enterprise (HPE) for over 20 years, and is certified as a HPE Platinum Partner. The certification covers business equipment including servers, storage solutions and network solutions.
Advania's technical expertise has won it the status of HPE Gold Specialist, with the main mission of helping you identify and solve complex challenges within your operation.

Hitachi
Advania is a certified Platinum Partner of Hitachi Sweden. As an implementation partner in infrastructure and content, Advania has access to resources for training and certification to create an optimal IT environment for your operation.

HP Inc
Advania has a strong relationship with HP Inc through a stable and well-established partnership, and is certified as a Platinum Partner in the client area, and as a Goal Partner for printers.
HP's innovative and comprehensive product range, in combination with Advania's expertise, gives you products and services which we will jointly customise to suit your company's operation.

Lenovo
Advania is one of Lenovo's largest partners in Sweden, and is a certified Platinum Partner. This collaboration focuses on the client, and is based on common customers in the public sector, schools and the private market.

Microsoft
Advania is a leading licence solution partner for Microsoft in the Nordic Region, with gold-level expertise in the majority of Microsoft's partner network programs. We also have several Microsoft MVPs (Most Valuable Professional). This is gives you major advantages in the planning, implementation and service of Microsoft products jointly with us.
Advania has won several Microsoft awards for best deliveries and best licence solutions, and is also at the forefront in the distribution and support of Azure and Office 365 Cloud platforms and workplace solutions in the Microsoft environment.

ServiceNow
Advania is a strategic partner of ServiceNow in the Swedish Enterprise Service Management market. By digitising work processes in the ServiceNow platform, you can streamline and improve the efficiency of your operation.
Advania is a leading ServiceNow partner in Sweden and a full-service supplier who can help you with everything from advice to implementation and operation.

Veritas
Advania is a certified Gold Partner of Veritas Technologies, the experts in leading solutions for the construction industry, which cover all platforms, providing backup and recovery, continuity, software-defined storage space and information management.
Our advice holds the highest status in the Enterprise Backup and Recovery Expert System, a valuable competence when it comes to backups and secure information.

VMware
Advania is certified as both a Solution Partner Enterprise and a Service Provider Professional for VMware. VMware is also an important supplier for our purchase platform. This means that we can offer you a software platform which makes it possible to virtualise everything from your data centre to the cloud and mobile units. This gives your operation greater flexibility and the ability to deliver services 24/7.